Sun, sand and turquoise blue waters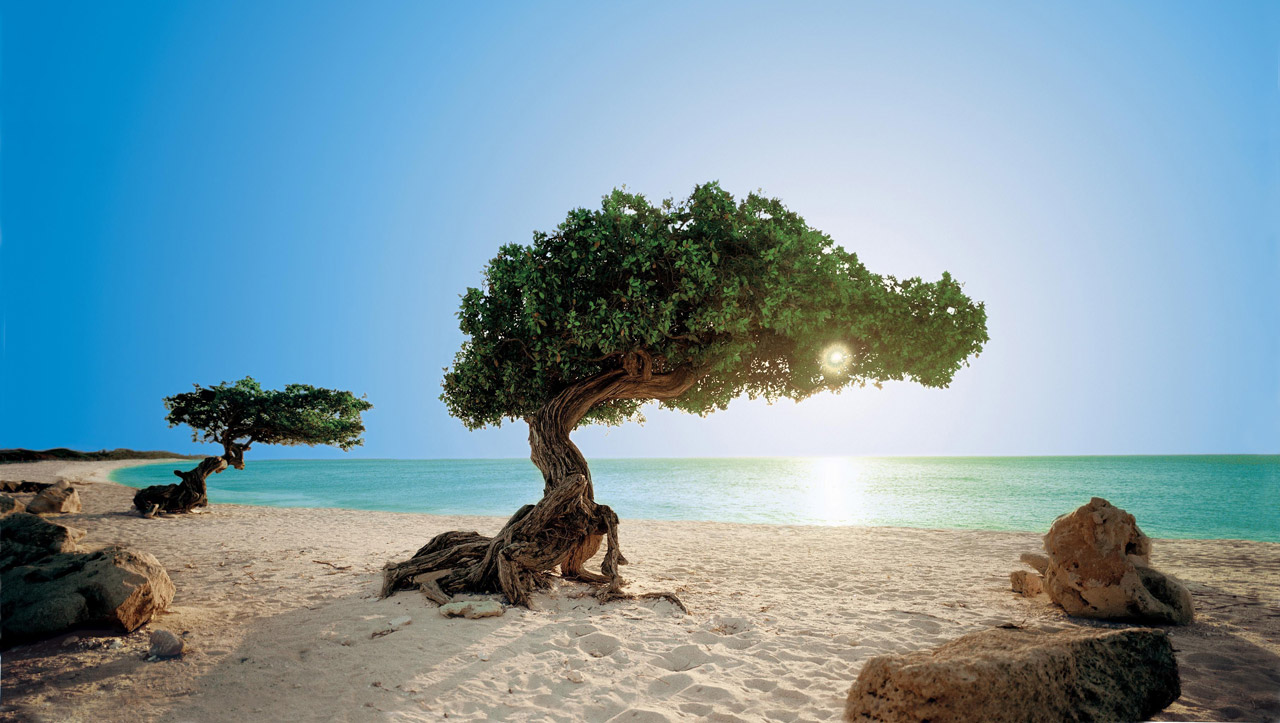 Here's why you should move to Aruba.
Not only do we have the most beautiful beaches in the world, but Aruba gets the most sunny days in the Caribbean. On average we only get about 15 inches of rain, consistently ranking as having the least rainfall in the Caribbean — It truly is a "One Happy Island". With a pleasant temperature in the low to mid 80's year-round, the enjoyable breeze keeps you cool throughout the day whether you're lounging under a Palapa with a refreshing cocktail at one of our many amazing beaches or adventuring around our little island.
Say goodbye to the stress of city life and hello to sun-soaked beaches, turquoise waters and a melting pot of different cultures.
Aruba boasts one of the highest returning visitor rates in the entire Caribbean. The diverse culture, incredible cuisine, relaxing atmosphere, and of course we cannot forget the incredible turquoise blue waters and white sand beaches that leave you speechless — every single time. The island has a mix of over 90 nationalities from more than 130 different countries. Low crime rates, safe to drink tap water and location outside of the hurricane belt all allow for peace of mind when deciding to take the decision to move to Aruba.