Keller Williams Aruba, a leader in the local Real Estate market, is delighted to officially open its first office in the heart of downtown Oranjestad, Aruba.
The 100 square meter office located across from the cruise ship terminal at L.G. Smith Boulevard 98 unit 5, in front of The Trams' first stop of the day, welcomes clients to the islands first Keller Williams Market Center. A small grand opening was held for close associates and guests on the 1st of July to celebrate the elated occasion.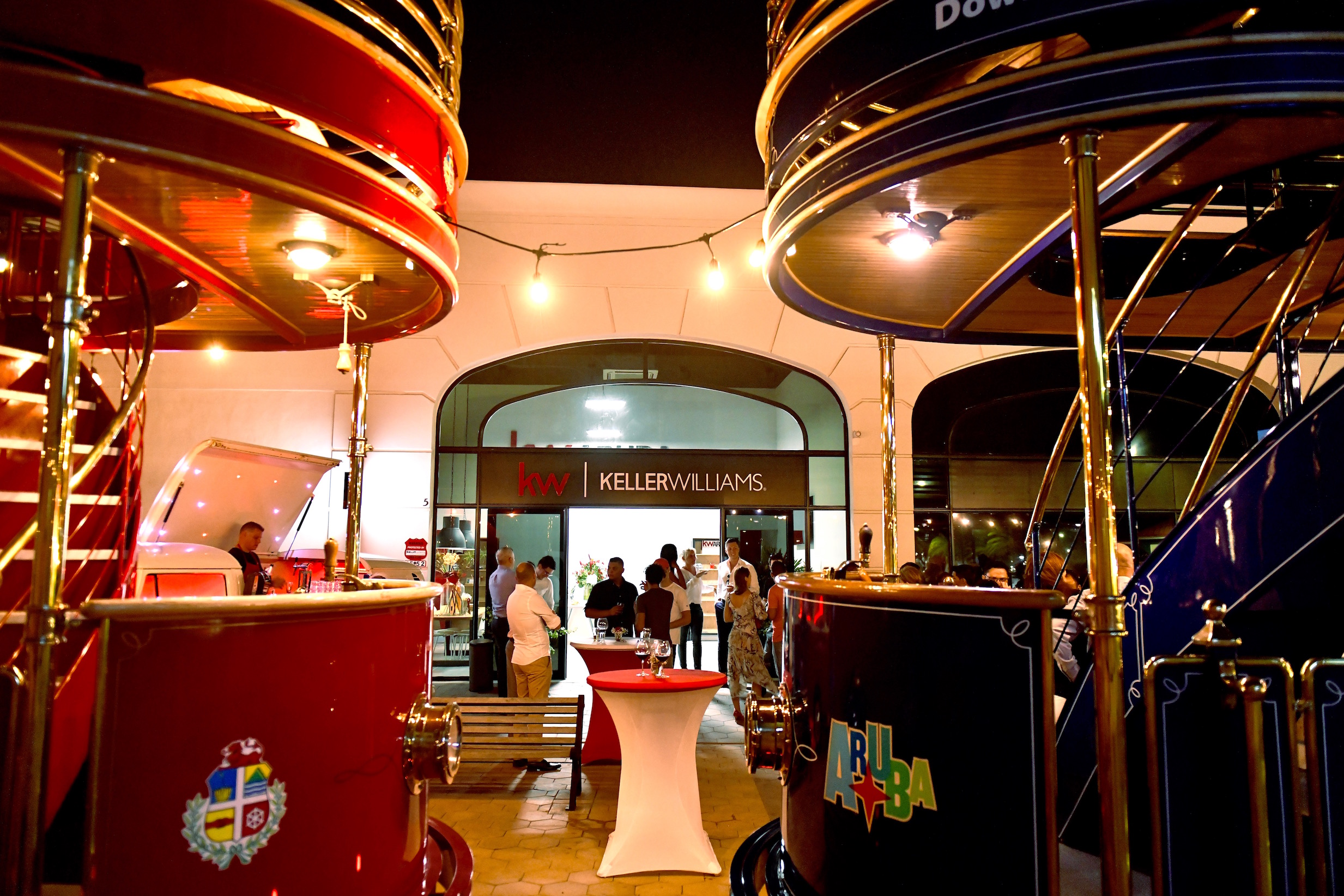 International brand recognition, exceptional client service, and seasoned leadership is brought along with owners, Edwin Hekman and Marianne Westerman — impressively boasting over 20+ years of real estate, business, and banking experience. Additionally, adding a level of professionalism which is expected with the globally respected "Keller Williams" franchise. "We wanted to offer a better, more efficient, and transparent touch to doing business while helping buyers, sellers or renters navigate the real estate process in a much easier way throughout," Edwin and Marianne said.
Quick and unprecedented growth in the companies' agent count which now totals 21, brings together a vast variety of talented people from all sectors into the real estate branch. The "Keller Williams" name alone has attracted realtors to join the company for its personal and business values, the freedom allotted to work independently, leadership support, and a global network of over 180,000 international associates. Agent, Bibi Louwers said: "Who you're in business with matters. It's not just about selling a house. It's about helping people find a home." while cultural ambassador and agent Aileen Kelly said: "Learning about the company's core values and professional approach has allowed for me to grow my real estate business in ways I could have never imagined". Agent support has helped Keller Williams Aruba become the fastest-growing real estate company on the island. Being part of a winning team full of support, ambition, and a win-win attitude allows for agents to become top realtors in their chosen niche while simontaniuouly Learning and developing their skill set.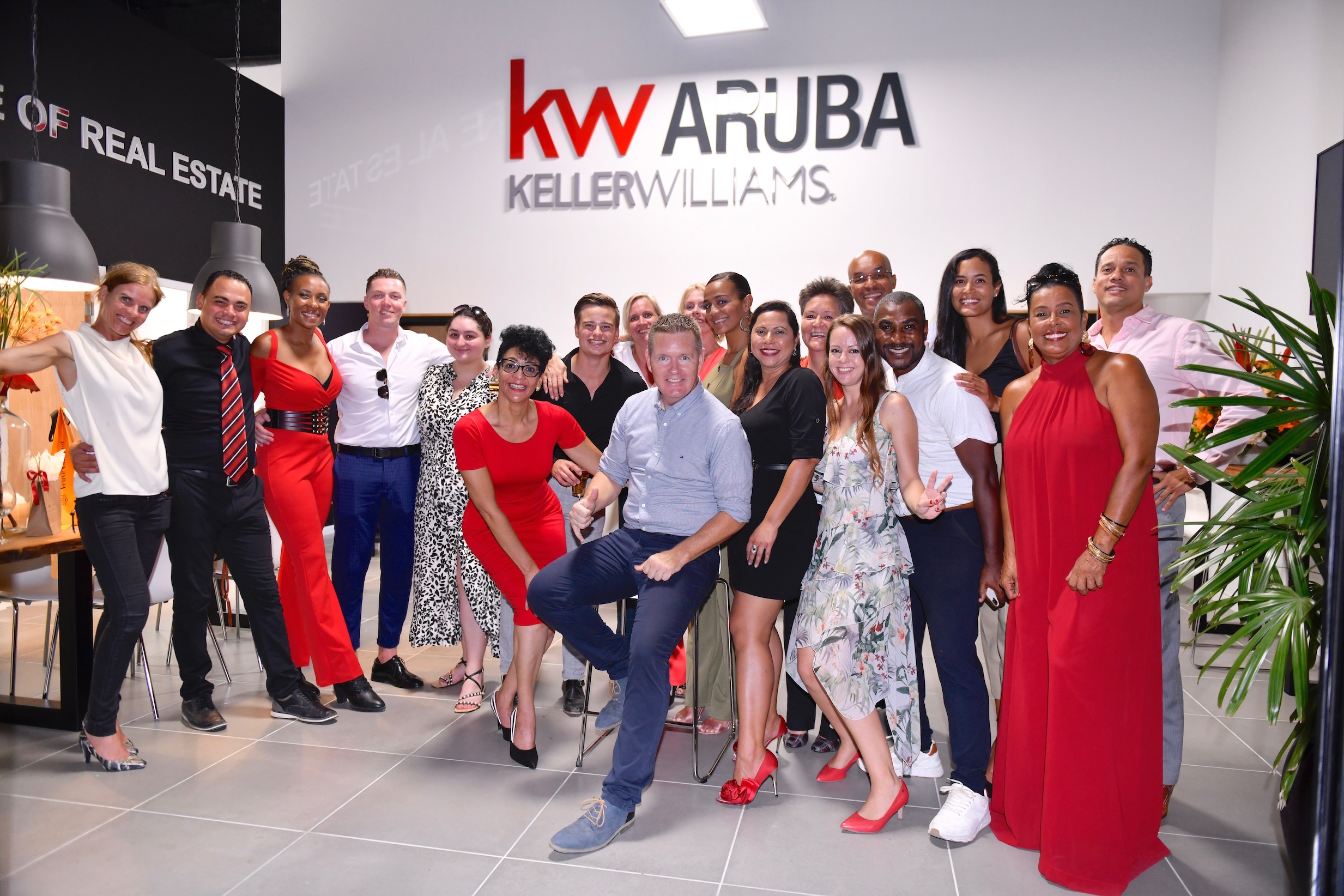 Keller Williams foothold in the international real estate market, and now Aruba's local market positions the company exponential success in the industry. Providing a new and innovative stronghold into the blossoming sector, currently seeing majorly impressive growth overall.
Keller Williams is a unique company that puts agents first and works tirelessly to identify and meet those needs. As one of the most innovative and successful real estate companies in the industry, KW is the grand success of Gary Keller. The Keller Williams background is 'built for agents by agents. The focus is on real estate agent training, education, technology, support, and a progressive culture that treats all associates as family members. The business model equips agents with a technological edge, empowering the real estate industry to be pushed forward while simultaneously bringing happiness to clients whether they're deciding to buy or sell in Aruba.