Which Type of Community is Best Suited to Your Lifestyle in Aruba?
Known for its pristine beaches, crystal-clear waters, and warm weather year-round. Aruba's a popular destination for retirees, second-home buyers, and expats looking for a place to live in paradise. When it comes to choosing where to live on the island, one decision to consider is whether to live in a gated community or a non-gated community.
Aruba's gated communities are a common sight on the island, offering a unique living experience that provides an added layer of privacy and security for its residents. These residential neighborhoods are enclosed, with a gated entrance that only permits access to those with authorization. Gated communities on the island come with a range of amenities that cater to its residents' needs. These could include a community pool, gym, tennis courts, and meticulously maintained landscaping, as well as round-the-clock maintenance services. In contrast, non-gated communities in Aruba are open to the public and offer a wider variety of living arrangements. Unlike gated communities, non-gated communities provide no restriction on access and encourage a more welcoming environment that fosters a sense of community and belonging among residents. Living in a non-gated community allows you to experience Aruba's diverse culture while enjoying the beauty of its natural landscapes.
About Gold Coast
The Gold Coast gated community is a luxurious and exclusive residential development located on the north side of the island.
The community offers a range of stunning properties, including villas and townhouses, all of which are beautifully designed and finished to the highest standards. Residents of Gold Coast enjoy a range of first-class amenities, including a large swimming pool, tennis courts, and a state-of-the-art fitness center. The community also has 24-hour security, ensuring residents feel safe and secure at all times. The location of Gold Coast is another major draw, with easy access to some of Aruba's best beaches, restaurants, and shops. In addition, the community is just a short drive from the capital, Oranjestad, making it convenient for both work and leisure.
Overall, the Gold Coast gated community is a fantastic option for those seeking a luxurious and secure home in one of the Caribbean's most desirable locations.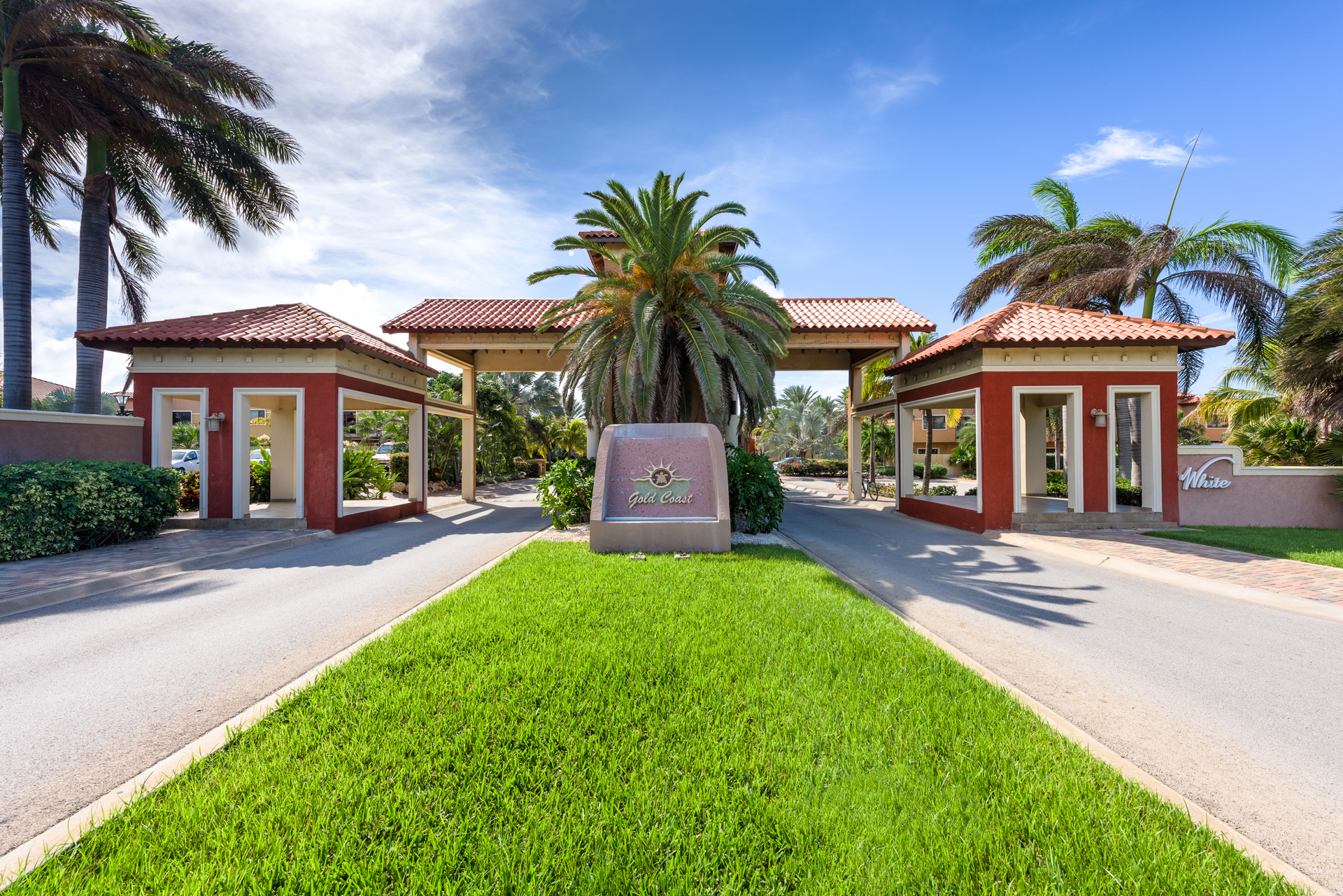 About Tierra Del Sol
Tierra del Sol is the epitome of luxurious living on Aruba's picturesque north coast. It's more than just a gated community; it's a lifestyle. This exclusive residential development offers residents the ultimate in luxury living, surrounded by Aruba's stunning natural beauty. With its stunning 18-hole championship golf course designed by the world-renowned Robert Trent Jones Jr., this gated community is a golfer's paradise and attracts golf enthusiasts from all over the world.The course is challenging, yet accessible for players of all skill levels. With its breathtaking views of the Caribbean Sea and terrain, golfing at Tierra del Sol is an unforgettable experience.
But Tierra del Sol isn't just for golf enthusiasts. For those who prefer to unwind with a spa treatment or a workout, Tierra del Sol's state-of-the-art fitness center and full-service spa offer a range of services to keep residents feeling and looking their best. Tennis courts and a clubhouse, complete with fine dining and ocean views, offer even more ways to relax and socialize. With top-notch security, 24-hour surveillance, and a gated entrance, residents can feel at ease in this exclusive community.
The location of Tierra del Sol is also a major draw, with easy access to Aruba's top attractions, including the California Lighthouse and Arashi Beach. Oranjestad, with its colorful architecture, bustling shopping district, and excellent restaurants, is just a short drive away.
In conclusion, Tierra del Sol is one of Aruba's most desirable gated communities, offering residents a luxurious and exclusive lifestyle surrounded by breathtaking natural beauty. With its world-class amenities, top-notch security, and commitment to sustainable development, Tierra del Sol is the perfect place to call home on this idyllic island paradise.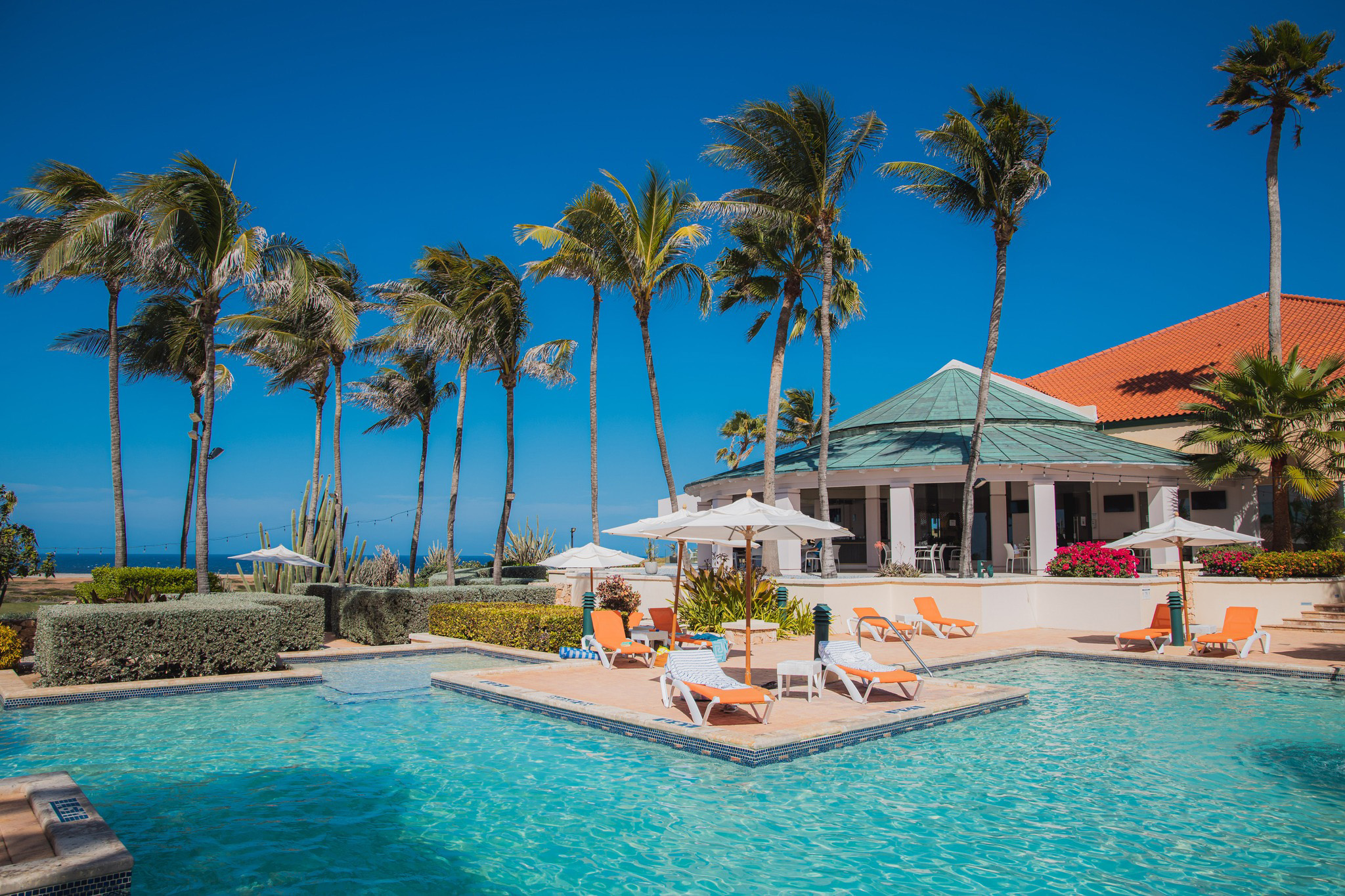 Ultimately, the decision between gated and non-gated communities in Aruba comes down to personal preferences and priorities. Whether you choose to live in a gated or non-gated community in Aruba, one thing is for sure - you'll be living in paradise. Ultimately, the decision between gated and non-gated communities in Aruba comes down to personal preferences and priorities. Both options offer unique benefits that cater to different lifestyles, priorities, and preferences. The decision comes down to what matters most to you, and what you envision for your ideal island living experience. For instance, if you value your privacy, then a gated community is the right option. Additionally, if you're someone who loves the outdoors and prefers to have access to all the amenities, a gated community is a perfect fit. In contrast, if you're someone who values community involvement and neighborly connection, a non-gated community may be a better fit.
So, whether you're retiring, seeking a second home, or looking to relocate to a tropical paradise, with its stunning natural beauty, welcoming locals, and abundance of outdoor activities, Aruba is the perfect place to call home. With endless possibilities for adventure and relaxation, you're sure to find your dream home on our 'One Happy Island'.